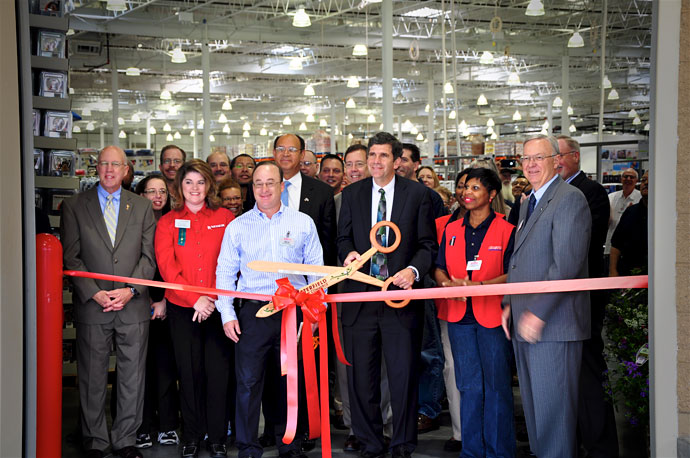 Costco opened a new state-of-the-art warehouse facility in Midlothian at 1401 Mall Drive on Thursday, May 12th. The new 148,000 square foot building replaces the original 111,000 square foot warehouse that was located on Hull Street Road. The building has the latest services that Costco offers, including a Gas Station, Hearing Aid Center and a Fresh Deli with Rotisserie Chicken.
"In addition to exciting new and expanded services, the relocation of a new, bigger and better Chesterfield facility will provide our members with an expanded product selection in numerous categories – including fine wines," said Warehouse Manager Reid Cardon.
Prior to opening, Mr. Cardon and other employees of Costco participated in a ribbon cutting ceremony with members of the Chesterfield County Board of Supervisors and Administration, the Chesterfield Chamber of Commerce, and the Department of Economic Development.