Wednesday, July 27, 2011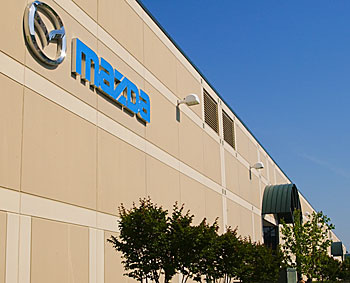 Only Facility of Its Kind in North America.
Chesterfield County is pleased to announce that Mazda North American Operations is adding an automatic transmission remanufacturing line at its Rotary Engine Remanufacturing facility in the County. Mazda will invest $2.3 million and add 21 full time jobs.
In addition to the rotary engine remanufacturing line the facility also includes a power steering pump line, a dealer training center and information call center. Mazda has established a power train investigation group to perform in-depth analysis of failed units and provide feedback to improve its future designs and diagnostic capabilities. The company currently employs 41 full time and 29 temporary employees at this facility.
"Mazda is thrilled with its location in Chesterfield County, it has enabled us to effectively serve our desired distribution area," said Mazda's Vice President of Customer Service and Parts, Yasuo Kunita. "With the quality workforce in Chesterfield, the facility's central east coast location and the continued support and assistance of Chesterfield Economic Development, we have been able to deliver quality service to our customers efficiently and cost effectively. We look forward to doing the same with our transmission line."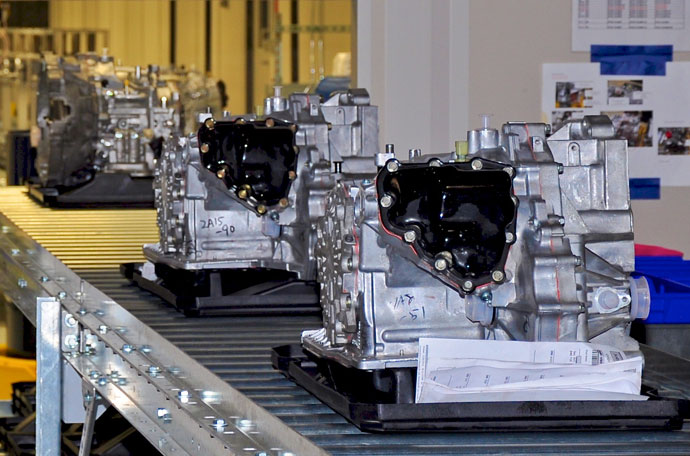 The Automatic Transmission Line will disassemble and remanufacture Mazda automatic transmissions for the MAZDA3 and MAZDA5. The projected volume is 3,000 units per year. On the Rotary Remanufacturing Line, Mazda disassembles and rebuilds its one-of-a-kind Renesis rotary engine, used in the rotary-powered RX-8 sports car and produced over 5,000 remanufactured engines last year. The Power Steering Pump Line disassembles, remanufactures, and tests power steering pumps in support of the power steering pump recall for the MAZDA3 and MAZDA5 and has remanufactured over 150,000 pumps in 11 months of operation. Mazda expects to produce almost 200,000 pumps in support of the recall. The Training Center facility houses the training center for dealer technicians as well as a technical assistance hotline.
"We are extremely pleased that Mazda Motor Corporation is expanding in Chesterfield County. They are a prominent member of our international manufacturing community and we are proud that they are expanding as a result of the success they have experienced in Chesterfield." said Art Warren, Chairman, Chesterfield County Board of Supervisors.
Mazda leases 133,000 square feet of space from Weingarten Realty in Enterchange @ Walthall, Building A. The building is located at the Walthall interchange on Ruffin Mill Road and is in the Walthall Enterprise Zone.
In addition to Chesterfield Economic Development; Mazda will be assisted in their expansion process by Virginia Jobs Investment Program and the State Enterprise Zone Program.
Contact: Tamara Mlynarczyk, Sr. Representative, Public Affairs, Mazda North American Operations (202) 467-5092
Posted by

Chesterfield Economic Development
at 2:47 PM
Tuesday, July 12, 2011
Governor McDonnell Announces 140 New Jobs in Chesterfield County
Governor Bob McDonnell today announced that
Networking Technologies and Support Inc.
(NTS) will invest $1.5 million to expand its headquarters operation in Chesterfield County. The project will create 140 new jobs over the next three years.
Speaking about today's announcement, Governor McDonnell said, "What began as a two-person IT company in Chesterfield County in 1997 has grown to a national business that serves 15 states. I am thrilled that NTS has maintained its Virginia roots, and with this project will expand its headquarters operations still located in Chesterfield. The addition of 140 new jobs will bring the company's employee total to nearly 300 people. I look forward to NTS' continued growth and success."
"To grow from two employees to a successful company of 280 speaks volumes about NTS' capability," said Jim Cheng, Virginia Secretary of Commerce and Trade. "The company has built a solid customer base serving the IT needs of health centers in the mid-Atlantic, and with this expansion will increase client capacity."
NTS is a full service systems integrator providing customers with a single source for a broad range of high-technology products and services. The company has a national service delivery capability and is currently servicing 22 major metropolitan locations in 15 states and the District of Columbia.
"Family and quality of life are of utmost importance to our NTS employees", states Bernard Robinson, President and CEO of NTS. "Add to that an extensive labor pool of skilled technology individuals and an excellent economic climate, the logical choice for our headquarters and expansion is Chesterfield County, Virginia."
The Virginia Economic Development Partnership worked with Chesterfield County to secure the project for Virginia. Through its Virginia Jobs Investment Program, the Virginia Department of Business Assistance will provide funding and services to support the company's recruitment, training and retraining activities. The company also qualifies for a Major Business Facility Job Tax Credit.
"The growth of our existing business is the heartbeat of economic development. We are so pleased to see Networking Technologies and Support expand in Chesterfield County and create 140 new jobs," said Dan Gecker, Board of Supervisors, Midlothian District.
Posted by

Chesterfield Economic Development
at 12:17 PM