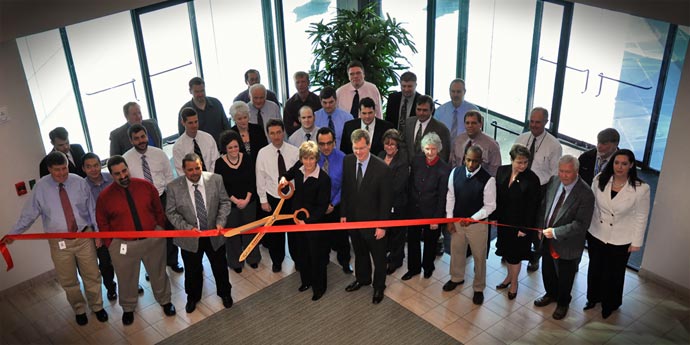 Austin Brockenbrough & Associates, a multi-discipline consulting engineering firm, celebrated their expansion and relocation to their new offices in the Boulders Office Park with a ribbon cutting ceremony on March 9, 2010. Formed in 1955, Brockenbrough provides surveying, civil, structural, mechanical, and electrical engineering services to a wide variety of public and private clients.
As a result of their commitment to being responsible stewards of the environment, they invested in renovations that comply with LEED principles such as energy efficient systems, recycled materials and low VOC paints and hope to receive LEED certification for their efforts.
Brockenbrough
differentiates itself by providing superior quality control, maintaining conservative fiscal and ethical management and having only highly qualified professionals responsible for projects.