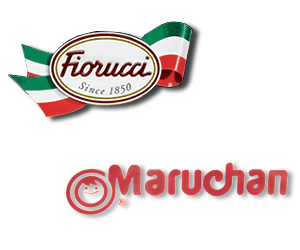 The Richmond-Times Dispatch has an
article
in the Metro Business section today about international companies doing business in the area. Several companies located Chesterfield County are among those referenced by Times-Dispatch staff writer John Reid Blackwell.
Foreign-based food companies seem to have a particular taste for the Richmond area.

Fiorucci Foods, an Italian meats company, has had a plant in Chesterfield County since the late 1980s. So has Maruchan Inc., a maker of those instant noodles that so many college students depend on for quick, inexpensive meals.

Goya Foods Inc., an international seller of Latin American cuisine, opened a $5.1 million distribution center in Prince George County in 2006 to ship some of its more than 1,500 products to markets in the Southeast, where demand for its products has been growing.

Mother Parkers Tea & Coffee Inc., a Canadian-based company, announced plans in April to open a coffee-roasting facility in Ashland that will employ 85 people.

Last week, Sabra Dipping Co., a kosher, vegetarian food manufacturer, broke ground on a $59.3 million food-processing plant just north of Colonial Heights. Sabra is a joint venture between PepsiCo and Strauss Group, Israel's second-largest food and beverage company. The plant is expected to employ 260 people when it opens by mid-2010.

For food companies, it is often more practical and economical to manufacture products closer to their end markets, said Will Davis, Chesterfield's economic-development director.

"A $60 million investment and 260 jobs, even in an up economy, is a home run," said Pat Gottschalk, Virginia's secretary of commerce and trade. "Frankly, in a down economy, it is a grand-slam home run."

The entire Richmond area benefits from geographic advantages.

"Richmond was a very good location for us, because it is next to the port, and we import everything from Austria to Norfolk," Roos said. "It is a very central location."
Read the entire article on the Times-Dispatch web site. >>

~