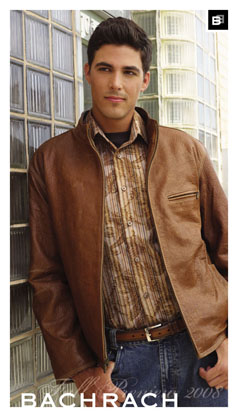 Chesterfield Towne Center has announced the addition of Bachrach, an upscale men's apparel and accessories store. The center will be the retailer's first Richmond location and is expected to open in November 2008.
The Bachrach brand features men's suits, detailed dress shirts, and distinctive silk ties as well as other fashion essentials for the business professional and fashion-conscious male.
Bachrach will feature both exterior and interior entrances on the Huguenot Road side of Chesterfield Towne Center which has been undergoing redevelopment. The new store will occupy 4,140 square feet and will be located near the North mall entrance and Coldwater Creek. Bachrach's other Virginia location is at Macerich's Tysons Corner Center in McLean.
In the past year Chesterfield Towne Center has announced six new retailers including Aldo, Barnes & Noble, Charlotte Russe, Coldwater Creek, Hollister and Red Robin. At the same time, the center has been redeveloping the Huguenot Road side of the center to create a streetscape atmosphere with exterior facing retail.